About MARG

At the Marketing Analytics Group (MARG) at Gies College of Business, we are a team of researchers focused on creating new research in marketing using quantitative methods.
We conduct large-scale field experiments, quasi-experiments, and propose methods to discover insights in unstructured data, such as video, text, and granular movement trajectories of consumers.
We create opportunities for undergraduate and graduate students to get involved in research projects with a view to generating future interest and skills in conducting research.
We also develop new teaching materials for making analytics accessible to those without programming backgrounds and also teach online via Coursera.
Presenting research
Jun 24, 2022, 08:10 by Unnati Narang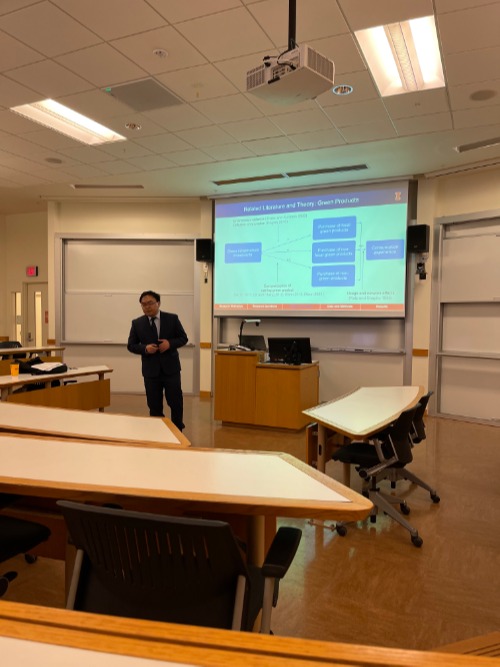 Back to all images